Floor Tenting: Alternate Drying Methods
6/12/2020 (Permalink)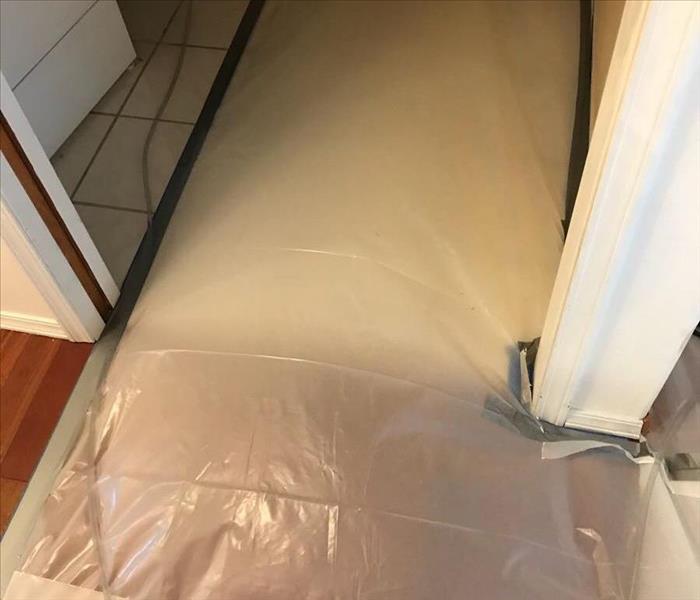 This is the plastic tenting built to more efficiently control the humidity and direct the hot dry air.
SERVPRO of Coos Curry and Del Norte Counties has the special drying capabilities to salvage all types of floor coverings.
We were recently drying out solid hardwood and marble tile by a "tenting" method that allows us to better direct and control the heated air.
SERVPRO also used a sandwich of drying chambers to dry the layered materials from top and bottom drying chambers simultaneously. This means setting up a drying chamber in the crawlspace also! We are equipped with smaller units that fit into more confined spaces.
In efforts to salvage the materials, the flooring under the plastic tenting gets heated with the hot dry air.